1930 Census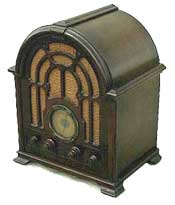 The 1930 Census of the United States was the Fifteenth Enumeration of the United States population, as required at least every 10 years by the United States Constitution. The official start date for this census was April 1, 1930. Given the restriction of keeping census information private for 72 years, this set the official access date for release at April 1, 2002.

Many avid researchers celebrated the opening by attending special midnight sessions at regional branches of the National Archives. Others were among the first to show up the following morning to search 1930 Census schedules for their family living in the midst of the Great Depression.


Quick Access to Summary Overview for Any U.S. Federal Census
1790 • 1800 • 1810 • 1820 • 1830 • 1840 • 1850 • 1860
1870 • 1880 • 1890 • 1900 • 1910 • 1920 • 1930 • 1940


Do You Have a Radio Set?
There are 32 numbered fields, as well as additional fields for codes. The headers for each page also include information such as State, Incorporated place, County, Ward of city, Block Number, Township or other division of county, Unincorporated Place, Institution, Date of Enumeration, and name of Enumerator. As you might expect, the completeness and neatness of sheets varies by enumerator. While most are legible, there are a few challenging entries that will require close inspection just to hazard a guess.
• • • • • • •
Copyright © 2011 by Family Tree Brands, LLC. All Rights Reserved.

Google Your Family Tree | Vital Records | Immigration Records | Celebrity Genealogy | 1940 Census | Online Marketing