1880 Census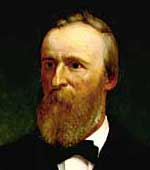 The 1880 U.S. Federal Census was the tenth enumeration of the United States population and represented more than a 30% growth during the previous decade. The official date was June 1, 1880 and marshalls had just one month to complete their work.

The 1880 Census was the first U.S. Census to record the relationship between household members and the head of household. Thirty-eight states were enumerated in the 1880 census, plus the territories of: Arizona, Dakota, Idaho, Montana, New Mexico, Utah, Washington, and Wyoming. Non-organized Alaska was also enumerated, but the "Indian Territory" (now Oklahoma) was not enumerated for non-Indians.


Quick Access to Summary Overview for Any U.S. Federal Census
1790 • 1800 • 1810 • 1820 • 1830 • 1840 • 1850 • 1860
1870 • 1880 • 1890 • 1900 • 1910 • 1920 • 1930 • 1940


• • • • • • •
Copyright © 2011 by Family Tree Brands, LLC. All Rights Reserved.

Google Your Family Tree | Vital Records | Immigration Records | Celebrity Genealogy | 1940 Census | Online Marketing