1800 Census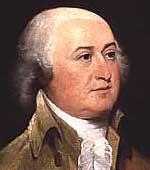 The 1800 Census was the second enumeration conducted of the United States population as provided for in the U.S. Constitution. The 5.3 million people represented a more than 35% growth since the first census was conducted ten years earlier. Enumerators of the 1800 census were asked to include the following categories in the census: name of head of household, number of free white males and females in age categories: 0 to 10, 10 to 16, 16 to 26, 26 to 45, 45 and older; number of other free persons except Indians not taxed; number of slaves; and town or district and county of residence.

The categories allowed Congress to determine persons residing in the United States for collection of taxes and the appropriation of seats in the House of Representatives. Most entries are arranged in the order of visitation, but some have been rearranged to appear in alphabetical order by initial letter of the surname.


Quick Access to Summary Overview for Any U.S. Federal Census
1790 • 1800 • 1810 • 1820 • 1830 • 1840 • 1850 • 1860
1870 • 1880 • 1890 • 1900 • 1910 • 1920 • 1930 • 1940


• • • • • • •
Copyright © 2011 by Family Tree Brands, LLC. All Rights Reserved.

Google Your Family Tree | Vital Records | Immigration Records | Celebrity Genealogy | 1940 Census | Online Marketing