1820 Census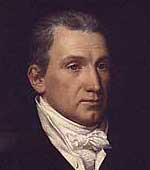 The 1820 Census was the fourth enumeration conducted of the United States population as provided for in the U.S. Constitution. The 9.6 million people represented a 33% increase over the prior census. Enumerators of the 1820 census were asked to include the following categories in the census: name of head of household, number of free white males and females in age categories: 0 to 10, 10 to 16, 16 to 26, 26 to 45, 45 and older; number of other free persons except Indians not taxed; number of slaves; and town or district and county of residence. Additionally, the 1820 census for the first time asked the number of free white males 16 to 18; number of persons to be naturalized; number engaged in agriculture, commercial, or manufacture; number of "colored" persons (sometimes in age categories); and number of other persons except Indians.


Quick Access to Summary Overview for Any U.S. Federal Census
1790 • 1800 • 1810 • 1820 • 1830 • 1840 • 1850 • 1860
1870 • 1880 • 1890 • 1900 • 1910 • 1920 • 1930 • 1940


• • • • • • •
Copyright © 2011 by Family Tree Brands, LLC. All Rights Reserved.

Google Your Family Tree | Vital Records | Immigration Records | Celebrity Genealogy | 1940 Census | Online Marketing