1910 Census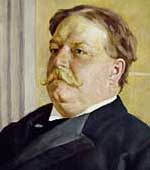 The 1910 U.S. Federal Census was the thirteenth enumeration of the United States population. The official enumeration date was April 15, 1910 and marshalls had just one month to complete their work. During the previous decade, the entire country experienced unprecedented growth due to the arrival of immigrants.

On April 17, 1907, workers in the Great Hall at Ellis Island processed 11,747 immigrant arrivals in a single day — a record which stands to this day. This enumeration captured the diversity of this Golden Era of American immigration.




Quick Access to Summary Overview for Any U.S. Federal Census
1790 • 1800 • 1810 • 1820 • 1830 • 1840 • 1850 • 1860
1870 • 1880 • 1890 • 1900 • 1910 • 1920 • 1930 • 1940


Soundex/Miracode
For the 1910 census, the Bureau of the Census created and filmed Soundex or Miracode index cards for the states listed above in General Information. With the exception of Louisiana, which used both, each state is indexed with either Soundex or Miracode as noted at the beginning of the state listing. The information on Soundex cards is handwritten; that on Miracode cards is printed.

Both indexes use the Soundex coding system, which is a coded surname (last name) index based on the way a surname sounds rather than how it is spelled. Surnames that sound the same but are spelled differently, like SMITH and SMYTH, have the same code and are filed together. The Soundex coding system was developed to find a surname even though it may have been recorded under various spellings. The National Archives has assigned a separate microfilm publication for each state and territory.

The Bureau of the Census used two separate Soundex cards, the "family card" and the "individual card." Both types of cards are arranged numerically by the Soundex code and then alphabetically by the first name of the head of the household on the family cards and the first name of the individual on the individual cards.

On the family card, below the coded surname at the top left, the surname and then first name of the head of the family ordinarily appear as recorded on the schedule. Other members of the family (wife, son, daughter) are then listed.

The individual card contains data on a person who (1) was not an immediate member of the family, or who (2) had a surname different from the head of family, or who (3) resided in an institution without a family.

The information on both Soundex and Miracode cards includes the surname, first name, state and county of residence, city (if appropriate), age, and place of birth. A Miracode card lists the family number or sometimes the visitation number assigned by the enumerator. The Soundex card lists the sheet or page number on the appropriate census schedule.
• • • • • • •
Copyright © 2011 by Family Tree Brands, LLC. All Rights Reserved.

Google Your Family Tree | Vital Records | Immigration Records | Celebrity Genealogy | 1940 Census | Online Marketing