1860 Census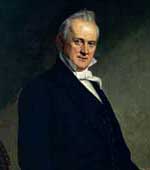 The 1860 Census was the eighth enumeration conducted of the United States population as provided for in the U.S. Constitution. The 31+ million people enumerated represented a more than 35% increase over the prior census. Enumerators of the 1860 census were instructed to record the names of every person in the household. Added to this, enumerators were presented with printed instructions, which account for the greater degree of accuracy compared with earlier censuses. Enumerators were asked to include the following categories in the census: name; age as of the census day; sex; color; birthplace; occupation of persons over age fifteen; value of real estate; whether married within the previous year; whether deaf, dumb, blind, insane, a pauper, or a convict; whether able to read or speak English; and whether the person attended school within the previous year. No relationships were shown between members of a household.


Quick Access to Summary Overview for Any U.S. Federal Census
1790 • 1800 • 1810 • 1820 • 1830 • 1840 • 1850 • 1860
1870 • 1880 • 1890 • 1900 • 1910 • 1920 • 1930 • 1940


• • • • • • •
Copyright © 2011 by Family Tree Brands, LLC. All Rights Reserved.

Google Your Family Tree | Vital Records | Immigration Records | Celebrity Genealogy | 1940 Census | Online Marketing