1890 Census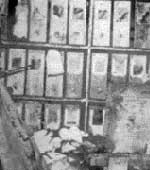 The 1890 U.S. Federal Census was the eleventh enumeration of the United States population and represented an overall growth of more than 25% since 1880. The official enumeration date was June 1, 1890 and marshalls had just one month to complete their work. While the country had experience an influx of immigrants in previous decades (most notably German and Irish), it was on the verge of an immigration explosion.

In 1921, many of the original 1890 Census schedules were destroyed by fire, resulting in loss of historic proportions for many family historians. Few fragments remain.


Quick Access to Summary Overview for Any U.S. Federal Census
1790 • 1800 • 1810 • 1820 • 1830 • 1840 • 1850 • 1860
1870 • 1880 • 1890 • 1900 • 1910 • 1920 • 1930 • 1940


• • • • • • •
Copyright © 2011 by Family Tree Brands, LLC. All Rights Reserved.

Google Your Family Tree | Vital Records | Immigration Records | Celebrity Genealogy | 1940 Census | Online Marketing