U.S. State & City Census Record Sources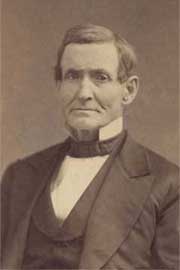 In addition to the invaluable data which can be obtained from the U.S. Federal Census, there are numerous state, county, and city/town census which had been conducted throughout the country over more than a century. While access to many of these unique sources has been limited (and still is, in many cases), technology has played a critical role in both preserving these original records, but also making them available to a much wider audience than ever imagined possible.
Consider the case of the Waterbury City Census, taken in 1876 to commemorate the centennial of our nation. At the time, the city of Waterbury (located in New Haven County, Connecticut) was a leading manufacturing center. Resident Sturges Morehouse Judd had served as assistant marshall for the 1870 Federal Census and felt strongly that there should be a record of the towns population to commemorate the centennial of the nation. Failing to obtain funds, he conducted the detailed city census at his own expense and using the same techniques perfected while working on the 1870 Federal Census. The result is a priceless historical record of this ethnically diverse city in its' 199th year.
Help Us Share Your Local Census History
How many other stories are there like this one — known by a few in a local area, but largely unknown outside the region? Our goal is to document as many of these local census efforts as possible and share details on this site. Over time, we hope to be a central repository connecting you with this information. If you know of any city, county, parish, province, regional or state census — please contact us as soon as possible with details.

• • • • • • •
Copyright © 2011 by Family Tree Brands, LLC. All Rights Reserved.

Google Your Family Tree | Vital Records | Immigration Records | Celebrity Genealogy | 1940 Census | Online Marketing