About Us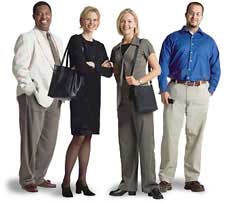 1930Census.com
The team at 1930Census.com is comprised of a small group of volunteers living throughout the United States. Thanks to the Internet, we're able to collaborate on this project on a virtual basis to share our knowledge of census research with an audience numbering in the billions!
We have a range of skill sets contributing to our overall goals — from professional genealogists to tech-savvy programmers. We also span a wide spectrum of ages, with some of our 'computer gurus' in their mid-20s sharing their technical skills with our seasoned genealogists who have, in some cases, been sharpening their research skills longer than their younger counterparts have been alive. Most of all, we do this because we're passionate about genealogy and helping others connect with their family roots.
If you're interested in joining our virtual team of volunteers, please contact us at your convenience. And even if you can't help, please let us know what you think of the site.






Recognized by Family Tree Magazine as Site of the Week, December 2006.