Rhode Island Census Records
Search Rhode Island Census Records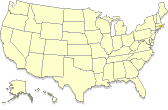 Rhode Island Census Records are most effectively searched if you know the specific township and county (or Parish) where your ancestors lived for the period you are searching. If you are certain of the location, you can filter out many unwanted results. If your search does not yield any matches, you should consider the possibility that your ancestor may have moved.

In some cases, town and county borders may have changed since the prior census. In other cases, your ancestor may have simply moved a few miles, but could have easily crossed over a town, county or state border in the process.



Selected Rhode Island Census Links
» More details for the Rhode Island Census will be posted shortly.


Useful sources beyond Rhode Island Census Records
While census records are considered among the most useful for family history research, you should never assume the data obtained in census records is correct. Consider census data a great starting point for providing detailed clues which you can then verify (or disprove) using other sources.

Other useful sources for your Rhode Island genealogy research are:
» Rhode Island Birth, Marriage, & Death Records
» Rhode Island Immigration & Naturalization Records
» Rhode Island Military Records
» Rhode Island Directories & Membership Lists
» Rhode Island Court, Land, Probate Records
» Rhode Island Family & Local Histories
» Rhode Island Periodicals & Newspapers


Use the Quick Links Below to Access Other State Pages


AL • AK • AZ • AR • CA • CO • CT • DE • DC • FL • GA • HI • ID • IL • IN • IA • KS • KY
LA • ME • MD • MA • MI • MN • MS • MO • MT • NE • NV • NH • NJ • NM • NY • NC
ND • OH • OK • OR • PA • RI • SC • SD • TN • TX • UT • VT • VA • WA • WV • WI • WY


Counties of Rhode Island
Bristol County, Kent County, Newport County, Providence County, Washington County
• • • • • • •
Copyright © 2011 by Family Tree Brands, LLC. All Rights Reserved.

Google Your Family Tree | Vital Records | Immigration Records | Celebrity Genealogy | 1940 Census | Online Marketing